European American Association is especially proud of the fact that some properties were offered to temporarily homeless people. EAA's intervention and assistance with food, housing, energy assistance, and job placement made it possible for these, once homeless individuals and families, to proudly re-enter society. After a few years of very hard work, individuals were actually able to qualify for a mortgage.
EAA assists clients in understanding the process of buying and owning a home. We provide essential information and resources regarding the process of obtaining a mortgage, lending institutions, property taxes, homeowner's insurance and simple home maintenance.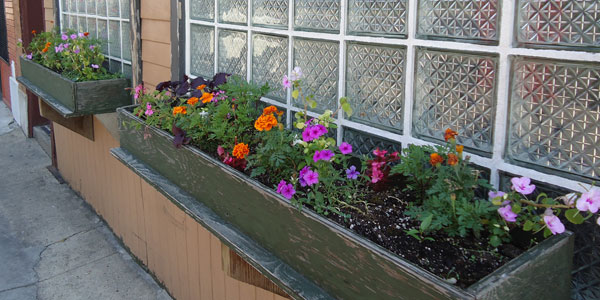 In an effort to improve our communities, create jobs and affordable housing, EAA successfully recycles properties destined to be destroyed, burned out, vandalized and abandoned. The program involves obtaining and renovating properties, in danger of being demolished through court orders. EAA workers, dedicated volunteers and/or local contractors renovate properties, which are then offered to low-middle income individuals and families. Some are offered to assist the homeless or those who are in danger of becoming homeless.
A few of this program's benefits are:
• It creates jobs,
• Helps stop the destruction of our neighborhoods,
• It Improves Chicago communities and stimulates growth
• Creates assistance to those in danger of being homeless
• Generates affordable housing for low to middle income individuals and families.